Known as the Birthplace of Silicon Valley, Palo Alto is considered the center of technology and innovation on a global scale. The city houses the headquarters of many world-class companies and is a land of incredible work and educational opportunities. It's no surprise that Palo Alto residents are some of the country's most educated and culturally sophisticated people.


The city is an attractive mix of old and new, with stunning homes, plenty of nature, and beautiful views. It's also around a 45-minute drive south of San Francisco. Along with wonderful shopping and dining, life is fantastic — and highly desirable — in Palo Alto. When buying your first home, there is a lot to think about, but read ahead to learn some things you should definitely keep in mind when buying your first home in Palo Alto.
Know this about Palo Alto real estate
Price range
Before delving into the search for your first home anywhere, the first thing to do is determine your price range. Buying real estate is one of the most critical investments and purchases you will make in your lifetime, and deciding how much money you are willing to spend on this new home will instantly narrow down your search. Palo Alto real estate properties hold a hefty price tag; the question is how luxurious you want to go.

The real estate market in Palo Alto
It's always a good idea to educate yourself on the real estate market of the area in which you're looking to buy a home. Learning about Palo Alto's real estate market will tell you if it's currently convenient to buy a home, will prevent you from making a bad investment, and will also tell you whether or not there is low home inventory. A low home inventory means there is high demand for homes, but few options available for sale. This translates to increased competition between buyers, which could lead to many things, such as having to increase the amount of money you were planning to spend on a home in an attempt to make your offer more attractive to sellers. In short, information on the real estate market is definitely something you want to consider.


According to NorCal MLS Alliance, home prices in the Stanford Circle Cities, including Palo Alto,
broke records
once again this year, and the market has never been more competitive, with high demand, low inventory, and overbidding. The median house sale price in Palo Alto is
$4.07 million
, and homes spend an average of 15 days on the market.

Parks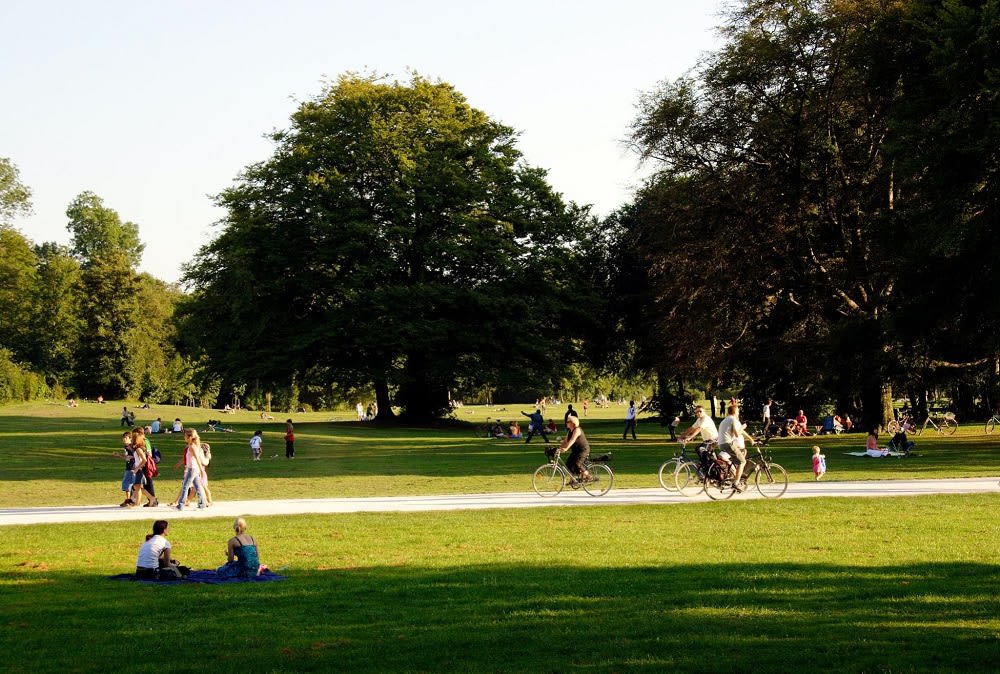 Many people thrive living right next to or a short walk from parks or significant green spaces. Think about walking the dog, taking your kids to have fun outside, or having a space nearby to relax, take a stroll, have a picnic, or engage in physical activity. Palo Alto is home to 36 unique parks and has over 41 miles of walking and biking trails. The parks also have a variety of features such as playgrounds, courts, fields, pools, and picnic areas. Some of Palo Alto's most popular parks include
Mitchell Park
,
Rinconada Park
, and
Peers Park
.
Palo Alto also houses breath-taking open space preserves that offer even more ways to enjoy the outdoors:
Baylands Preserve
,
Esther Park Nature Preserve
,
Foothills Nature Preserve
, and
Pearson - Arastradero Preserve
. Some recreational activities residents enjoy include hiking, horseback riding, bicycling, birding, canoeing, kayaking, fishing, and seasonal camping. So if you're an outdoor enthusiast and always find ways to let nature into your life, consider living close to one of the many incredible parks or stunning preserves Palo Alto has to offer — you won't regret it.
Location
Location is one of the most important things to consider when buying a home. Palo Alto is surrounded by East Palo Alto, Menlo Park, Stanford, Los Altos Hills, and Mountain View. To narrow down your options, consider what you want to live close to. Think about where you will be commuting to the most, whether that's the work office, school, or both, and consider searching for a home that is near these places. Some people enjoy living right next to their place of work, and others like living elsewhere, located in another area that's still close by with an enjoyable, easy route to school or the office. For families, consider living close to one of Palo Alto's many top-rated schools, as you'll likely be dropping off and picking up your children. Others prefer living in trendy neighborhoods, close to restaurants, cafes, or for instance, near Stanford University or Palo Alto's bustling downtown shopping district.
Neighborhood
Palo Alto has a collection of beautiful, historic residential neighborhoods. Consider the type of neighborhood that you want to live in. Are you looking for peace and quiet or an energetic, hustling neighborhood?


Some of the most desirable neighborhoods in Palo Alto include:
Crescent Park: One of the city's most prestigious neighborhoods, known for its collection of impressive estates featuring a variety of architectural styles.

Barron Park: Quiet, peaceful, and embraced by nature with lots of green space, giving it a rural feel.

Ventura: Gorgeous homes, friendly neighbors, plus top-rated schools make it great for families.

Old Palo Alto: Exclusive, with prominent residents living in some of the largest and most expensive luxury homes in Palo Alto.

Downtown North: Big-city feels with a mix of commercial and residential buildings, with many apartments and condominiums. Walking distance from the best shops, restaurants, and activities Downtown Palo Alto offers.

College Terrace: Urban, college town feel, with many Stanford students and staff residing in the neighborhood due to its proximity to the university.

Professorville: Close to Stanford and Downtown Palo Alto, and a registered historic district with homes built by some of the first Stanford professors.
Home type
Palo Alto has several home options, including ranch homes, large single-family homes and estates with spacious yard space, condos, and apartments. Consider the type of home that you need. For example, the number of bedrooms (and bathrooms) instantly becomes a priority if you're looking to start a family or accommodate several family members or roommates. Is there enough space for everyone? Families and people with dogs also usually prefer big lots and/or gardens.
Home style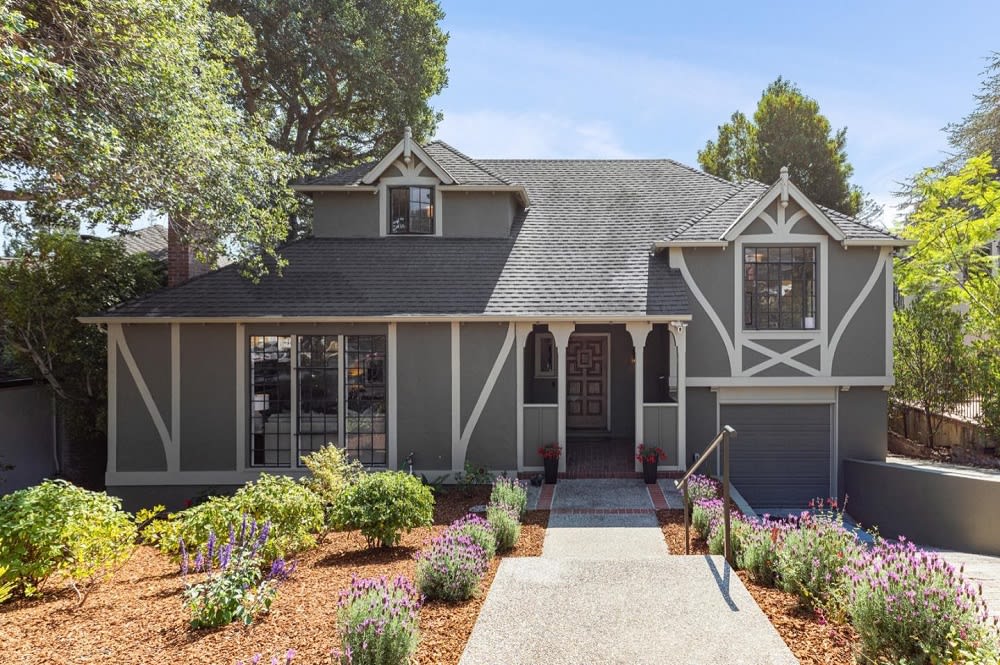 Both the interior and exterior styles of a home are equally important. Your aesthetic preference matters, especially if you're looking to avoid a full-fledged interior makeover of your new home. Consider the architectural style you're looking for and any interior details you like. What does your dream home look like beyond the property's frame and skeleton?
In Palo Alto, you'll find a variety of architectural styles from European-style, Victorian, Tudor, ranch homes, Hamptons-style, and modern, contemporary homes. In terms of the home interior, are you looking for high ceilings or multiple large windows throughout the house to welcome the daylight? Is the kitchen layout to your liking? Usually, no home will perfectly match your exact taste, but choose a home that can fit your vision and eventually become the home of your dreams with modifications and renovations, if needed.
Amenities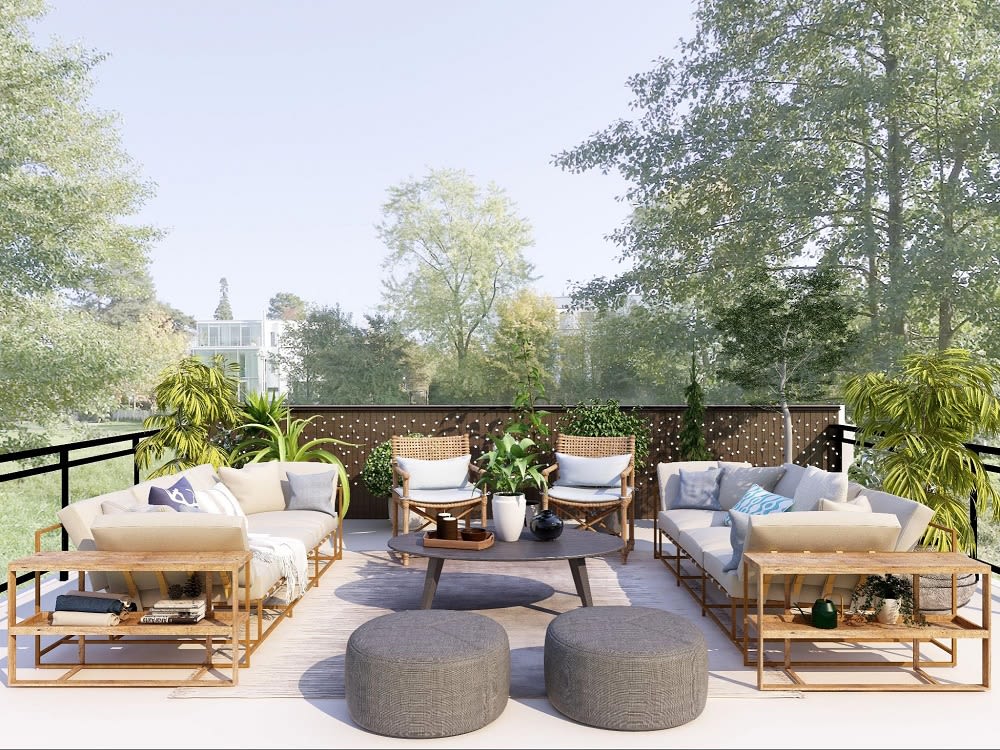 Think about the amenities you want the property to have — they will affect the quality of life you will have in your new home. Whether it's a home theater, a fireplace(s), patios, a library, balconies, a gym, a pool, a sauna, or all of the above, the amenities will help make your new house a
home
. They will form part of your routines, your preferred entertainment, and how you live your life.
Condition of the home
Once you find a property you're interested in buying, you want to ensure your future home is in good condition. A simple question to start with is: how old is the home? Before signing anything or making the purchase, order a home inspection to make sure there aren't any problems with the property, especially hidden defects you might not know of. Home inspections assess the interior and exterior of the property, including structural components, plumbing, roof, walls, ceilings, windows, air conditioning, electrical systems, and more.
Hire a real estate agent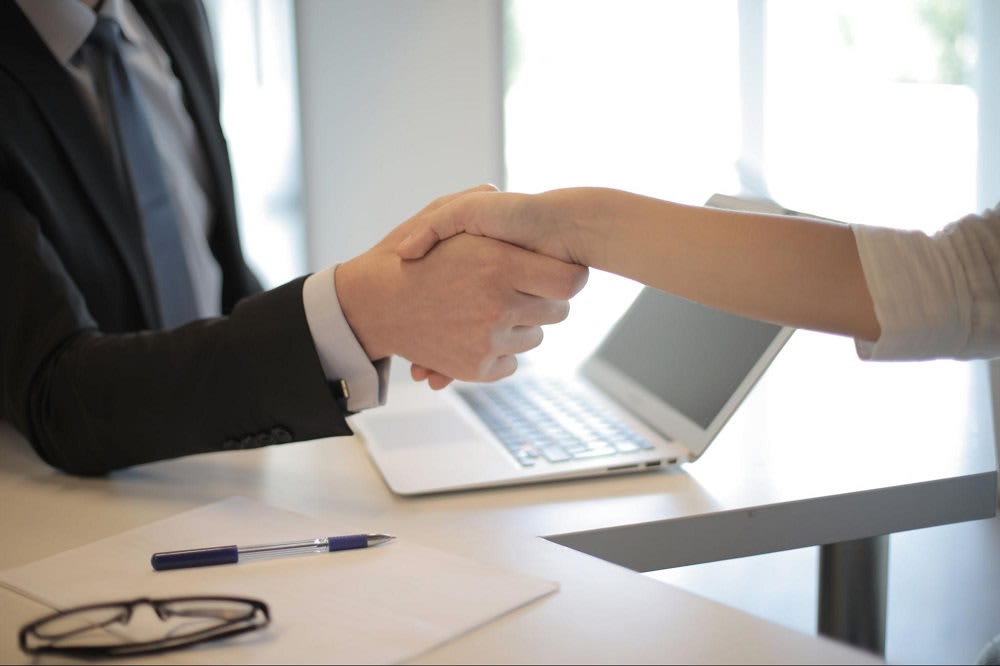 There are a lot of things to consider and to know when buying any home, not just your first one. Searching for a home and the homebuying process is usually very time-consuming and can get stressful very quickly for various reasons. In general, it can be a daunting and intimidating experience. Due to this, hiring a qualified, expert real estate agent is essential — and the best thing you can do for yourself in this process. Good real estate agents come with vast knowledge of the real estate market and will prioritize your wants and needs. They will also succeed in helping you land the perfect home for you with everything that you're looking for, will ease your stress, and ensure a seamless home buying process in your best interests. The benefits of hiring a real estate agent are endless, you just have to pick the right agent.
Interested in buying a home in Palo Alto?
If you're looking to buy or sell a home in Palo Alto or elsewhere in Silicon Valley,
contact
Charles Jacob today.
Charles
is Silicon Valley's leading luxury real estate agent. With his knowledge, integrity, and determination, there is no one better to help you in your search. Charles provides world-class service and is the top choice to make your real estate dreams come true.