As Maor Greenberg works on building his latest custom kitchen, the Palo Alto contractor is careful to precisely design the room's dimensions around cabinets ordered months in advance. If his measurements are even slightly off, the cabinets might not fit.
Greenberg said ordering first and designing later isn't something he has typically done in years past at his company Greenberg Construction.
It's a shift, however, made necessary from the fallout of the ongoing pandemic, which has created unprecedented materials delays. Since the pandemic, windows or doors that would typically arrive in four to eight weeks now have 16- to 18-week delivery estimates, and cabinets can take up to three to four months to get to customers, Greenberg said.
To avoid the long wait times and potential project delays, Greenberg's firm has been ordering cabinets, doors, windows, and other items at the very start of a project and then tailoring construction plans around them, rather than the other way around.
"I cannot tell you it's perfect," Greenberg said. "In construction, you always want to do the final measurement before you order."
Disruptions in the supply chain are an ongoing reality most homebuilders have faced since the start of the pandemic as the remodeling and building industry unexpectedly experienced a boom just as manufacturers and shipping companies were slowing down operations to prevent the spread of the coronavirus.
According to a study by the Joint Center for Housing Studies at Harvard University, the remodeling market was one of the few areas in the economy to bounce back more quickly than anticipated, growing about 3% in 2020.
Americans spent an estimated $420 billion on home improvement projects last year, according to the study. Local contractors said that supply is still struggling to catch up with demand as the world enters the third year of the pandemic, making it difficult — and more costly — to get the materials they need to build a home. Labor shortages, manufacturing disruptions, backlogs, and transportation logistics have all played a role in disruptions in the supply chain, which is responsible for how products get built and delivered to consumers.
Greenberg said the supply shortage has impacted all types of materials from electrical fixtures and veneers for cabinets to kitchen appliances and paint. Greenberg said he has seen vendors increase their prices by 20% to 40%, which means he's had to increase the price of his clients' home projects. In a $1 million home remodeling project, for example, typically one-third of costs go into finishings, Greenberg said.
"Today, the finishings are almost half a million, so now, it's become a $1.2 million project," he explained. In early 2021 when the price of lumber reached an all-time high, the cost of building a new single-family home increased by about $30,000 nationally, according to the National Association of Home Builders.
Greenberg called the supply chain situation fluid. One month there might be a shortage of one material, such as lumber. Once the supply issues recover there, another material will experience delays, he said. The disruption also has impacted the real estate industry, according to Julie Tsai, a Realtor at Compass in Palo Alto. Rather than update a home with new cabinets, fixtures, and other aesthetic upgrades before it hits the market, Tsai has had to paint existing cabinets and make do with what's already there so as not to delay the sale. Despite materials delays and higher costs, the demand for remodeling has remained high, said Lisa Sten, CEO of Palo Alto's Harrell Remodeling Inc. The number of inquiries from residents looking to pursue a home renovation project increased about 30% in 2021 from 2020, she said. The average job size also has increased, she said.
It's been a trend since mid-2020. John Hammerschmidt, founder and CEO of the Los Altos-based design-build contracting firm, Hammerschmidt Construction Inc., and Scott Flegel of Flegel's Construction Inc. in San Jose, both told this news organization at the start of 2021 that had seen a "huge boom" in demand for remodels.
Hammerschmidt said he was seeing two job requests come across his desk each week. At the time, Flegel and Hammerschmidt said they had no idea whether the building boom would last through the end of the year.
According to statistics compiled by the city of Palo Alto's Planning and Development Services Department, activity strongly rebounded in June 2020 and has remained consistent to pre-pandemic levels. In 2021, the department received 2,404 applications, compared to 2,495 permits in 2019.
But in addition to the supply chain troubles, now labor shortages — both at city hall and in the construction industry — are slowing projects to a crawl. The time to process permits has increased. In Palo Alto, a kitchen-remodel permit, for example, took more than a month in 2020, according to Hammerschmidt.
Greenberg said he has seen delays everywhere, not just in Palo Alto.
Home design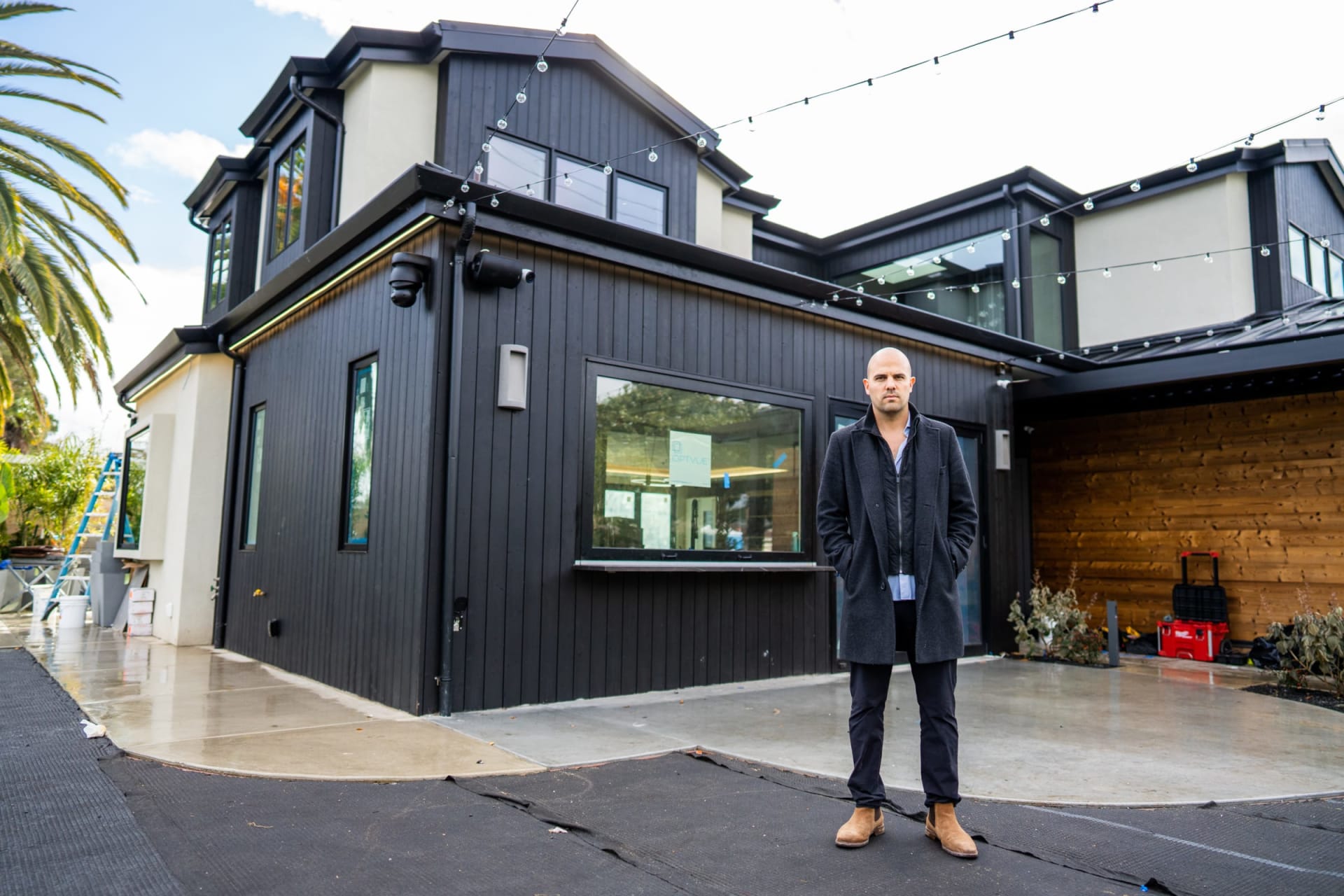 What was once a quick over-the-counter process has sometimes taken several months or, at worst, a year, in some cities, Greenberg said. "In general, builders and contractors and remodelers would like to see more efficiency in the permitting and planning departments," Sten added.
Jonathan Lait, director of planning and development services acknowledges that Palo Alto is experiencing a longer process time for permit applications than is standard. He attributed the delays to budget reductions and challenges in hiring consultant services to process applications. "The city is working to meet customer demand," he said. Another issue challenging the home renovation industry is the local trade labor shortage that has gotten worse since the pandemic. Greenberg said he's had ads for different positions for over 12 months. He currently has 18 employees but a full staff would be closer to 25 to 30. Due to the shortage, if a client calls asking to take on a new project, Greenberg said he is currently turning them down.
"The amount of resumes is equal to zero," he said. "A lot of our (current) employees are coming from Salinas or Modesto."
Sten said her company is also in the process of trying to expand its workforce. It has gotten more difficult with COVID-19 to have a large enough staff to keep up with the demand, she said.
Greenberg believes that one reason for the shortage of skilled workers in the area's cost of living, which surpasses industry wages. It's only gotten worse with the recent inflation spike.
So when will things be back to Normal?
Neither Greenberg nor Sten could predict when the supply chain might be fixed. Both said they have had to maintain flexibility while they're left to speculate on what material will be delayed next. "Unfortunately, I don't see an end to it," Greenberg said.