Considered the birthplace of Silicon Valley, Palo Alto is renowned for its chic bistros, technology legends like Tesla and Facebook, and some of the brightest minds in the nation. The top-rated Stanford University is just around the corner, offering residents access to lectures, courses, and educational opportunities from the biggest names in technology.
This affluent community was established with the founding of Stanford and is home to excellent public and private academic opportunities. Residents take education and health seriously, which makes Palo Alto a thriving oasis of clean eating and exercise. The peaceful, tree-lined streets here are within walking distance of exquisite restaurants, many of which are Michelin-starred. Coastal cuisine shines in this charming spot, and international influences delight and inspire amateur chefs.
Palo Alto luxury homes often come equipped with stunning designer kitchens, making gourmet meals a daily possibility. Between the luxe amenities, health-conscious lifestyle, and a dazzling array of organic farms and artisan products gracing the area, Palo Alto has also become known for its selection of local farmers' markets. Residents set aside time every Saturday, Sunday, and Wednesday morning to peruse the colorful offerings from local family farms.
Why shop at a farmers' market?
There are plenty of reasons to visit farmers' markets, from variety and freshness to fostering a sense of community and learning about new-to-you foods. Here are the top ways you'll benefit from adding a weekly farmers' market visit.


Positively impact the environment
Family farms struggle to keep pace with behemoth agribusinesses in today's globalized economy. Shopping at local farmers' markets is one of the best ways to support your local farmers and the local economy — not to mention the environment.
The typical travel time for food in the United States is an incredible 1,500 miles. The shipping process required to transport large quantities of produce across the country results in an overwhelming amount of natural resources, including fossil fuels. Add this to the conventional farming practices of commercial farms, and the consequences, like toxic chemicals polluting the land and air, can be devastating. But buying from your local farmers' market means supporting the small, local farms that use methods that minimize the environmental impact.
Enjoy the season
Fruits and vegetables available at the farmers' market are the freshest you can find outside the field or greenhouse. With no long-distance shipping, the fruits and veggies can ripen naturally and wholly right there in the field where they belong — no sitting in storage for weeks while you wait for them to arrive at your local store. Local farmers literally hand-pick the best the season offers, so you get to eat sweet corn and heirloom tomatoes in the summer and bake pumpkins in the autumn, just as nature intended.
Discover new foods
The produce departments in grocery stores order produce according to their best sellers, so they may stick to the tried and true options. But farmers grow a much more extensive selection of fruits and vegetables, meaning you have a rainbow of colors and varieties to explore.
Become a gourmand
Your local big box grocery store is a busy place, and you probably won't encounter a produce stocker who can take the time to discuss new recipes or preparation tips for that pink dragon fruit. But the farmers and vendors at farmers' markets tend to chat freely with customers and share their favorite ways to enjoy the market bounty. Strike up a conversation, and you'll be whipping up gourmet meals like a pro in no time.
Connect with the community
Palo Alto residents take healthy living seriously, and Saturday morning farmers' market visits are par for the course. Visit the markets weekly, and you are sure to see neighbors and fellow residents, giving you the perfect opportunity to meet some new friends.
Read on for a list of the best farmers' markets in Palo Alto.
Downtown Palo Alto Farmers' Market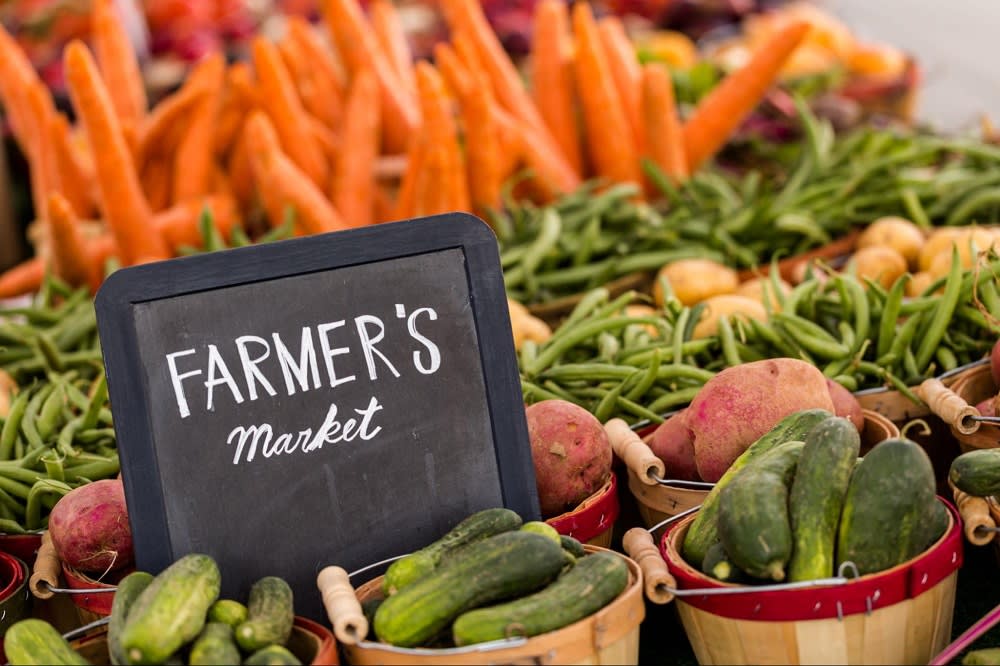 Saturdays in Palo Alto belong to the iconic
Downtown Palo Alto Farmers' Market
. Located on Gilman Street, between Hamilton and Forest, this market is a favorite among locals and features a stunning lineup of vendors, artists, and gourmet cuisine. The Downtown Palo Alto market has been serving the community since 1980 and today is one of the town's most popular destinations. Enjoy purple cauliflower, heirloom tomatoes, fresh rhubarb, and delicacies like turmeric-spiced potato pie and small-batch goat cheese.
California Avenue Farmers' Market
If you miss Saturday morning at the Downtown market, head to the California Avenue Farmers' Market, between El Camino Real and Birch Street. Held every Sunday morning from 9 am to 1 pm, this local go-to operates year-round and features fresh honey, local cheese, cut flowers, prepared foods, freshly baked bread and pastries, and an incredible selection of organic produce and fruits. You can even get your kitchen knives sharpened here — the first Sunday of each month brings Perfect Edge Sharpening, a high-end cutlery company that will sharpen kitchen tools while you shop the market.
VA Palo Alto Farmers' Market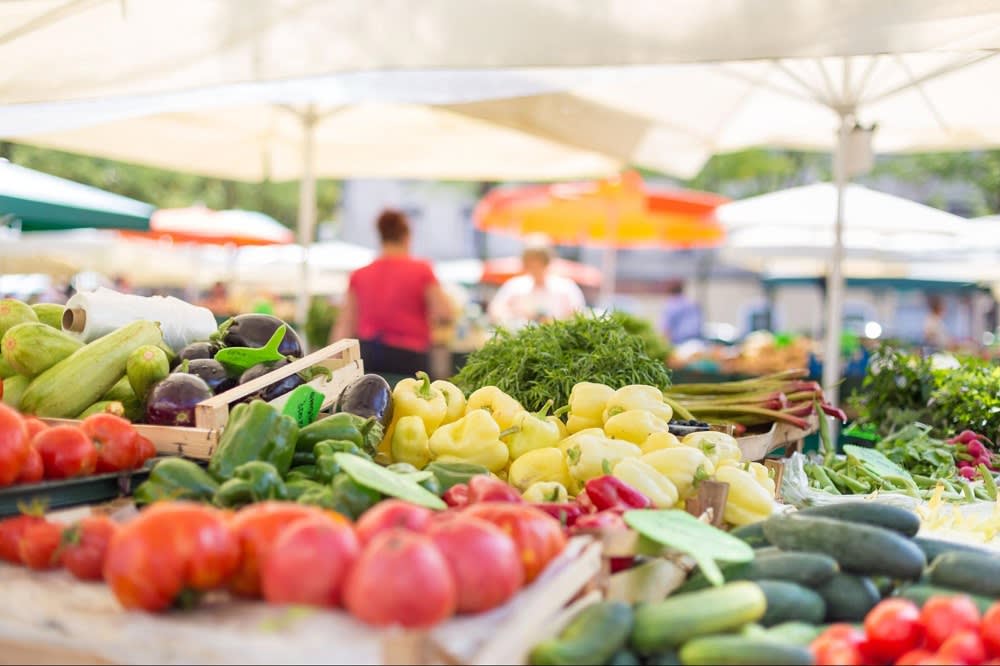 Every Wednesday morning, from mid-May until November, Palo Alto invites the
Pacific Coast Farmers' Market Association
to set up shop on Miranda Avenue from 9:30 am until 1:30 pm. The market manager of the VA Palo Alto branch features seasonal highlights, such as apples, winter squash, carrots, freshly baked loaves of bread, and baked potatoes for the fall season. This dynamic market also spotlights the season's most exciting offerings, like the heirloom apple and its history.
East Palo Alto Farmers' Market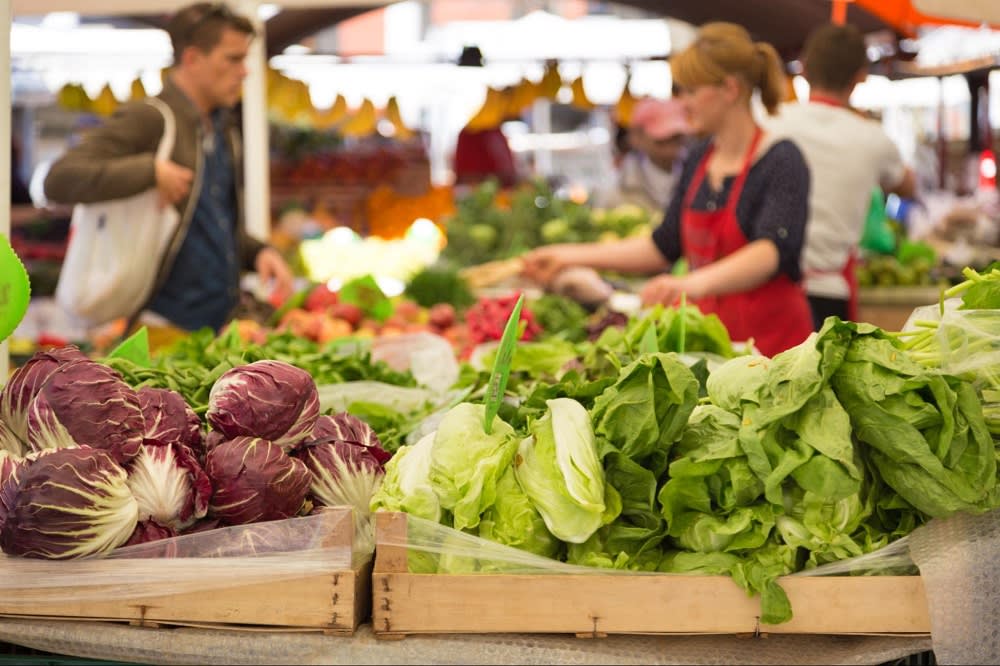 Located at Bloomhouse on Pulgas Avenue, the
East Palo Alto Farmers' Market
supports local family farms. Stop in every Wednesday morning from 9 am until 1 pm for organic and seasonal produce from farmers committed to responsible and sustainable growing practices.
If you are interested in exploring
Palo Alto real estate for sale
or are curious about diving into the world of
Palo Alto investment property
,
contact luxury
expert
Charles Jacob
and begin touring
Palo Alto, CA, neighborhoods
today.