The challenge to create enough affordable and diverse housing options to meet local needs has been an ongoing struggle along the Midpeninsula for decades. Five projects in various stages, however, could soon give the area's housing inventory a boost as they head toward the finish line after years of winding through the planning process. Each project, whether through unique funding partnerships, creative infill designs, or the use of new zoning laws, could pave the way for how future projects get done.
Wilton Court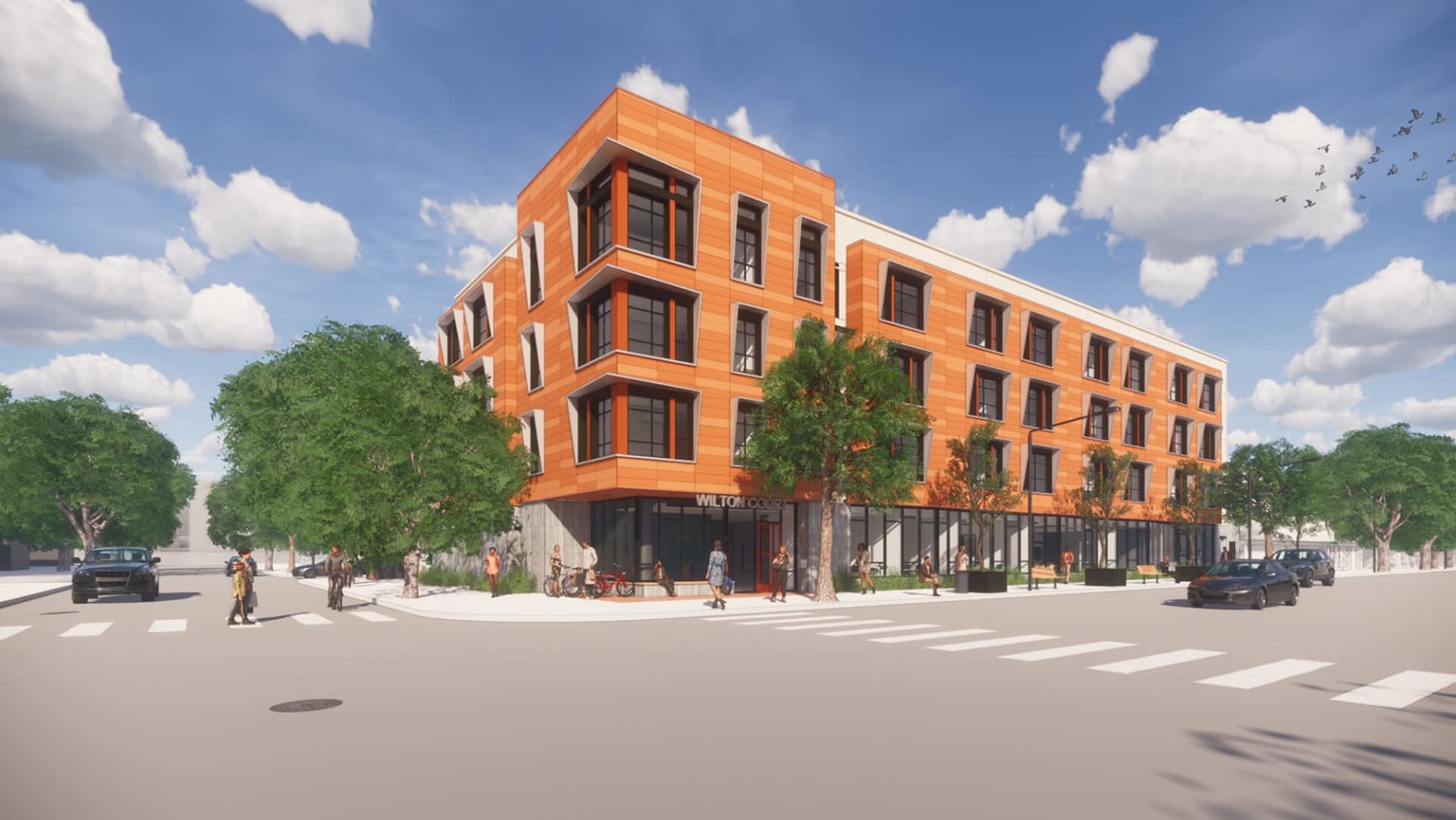 Type of project: Affordable housing
Address: 3705 El Camino Real, Palo Alto
Project phase: Approved in January 2019; Broke ground in January 2021.
Project description: Located in the Ventura neighborhood, Wilton Court is a four-story development featuring 59 apartments for single- and two-person households that earn between 30% and 60% of the area median income. When completed, 21 apartments will be reserved for adults with intellectual or developmental disabilities.
Project significance: The project represents a rare victory for the Palo Alto City Council, which has often talked about the need to build more affordable housing but has had little success in doing so. When the council approved Wilton Court in January 2019, the project became the first 100% affordable housing project approved in the city in seven years. The council planted the seeds for the project in 2018 when it created an "affordable housing overlay" that relaxes zoning restrictions for affordable-housing projects in commercial corridors. Wilton Court was the first project to submit an application under the new zone.
Developer: Nonprofit group Alta Housing
788 San Antonio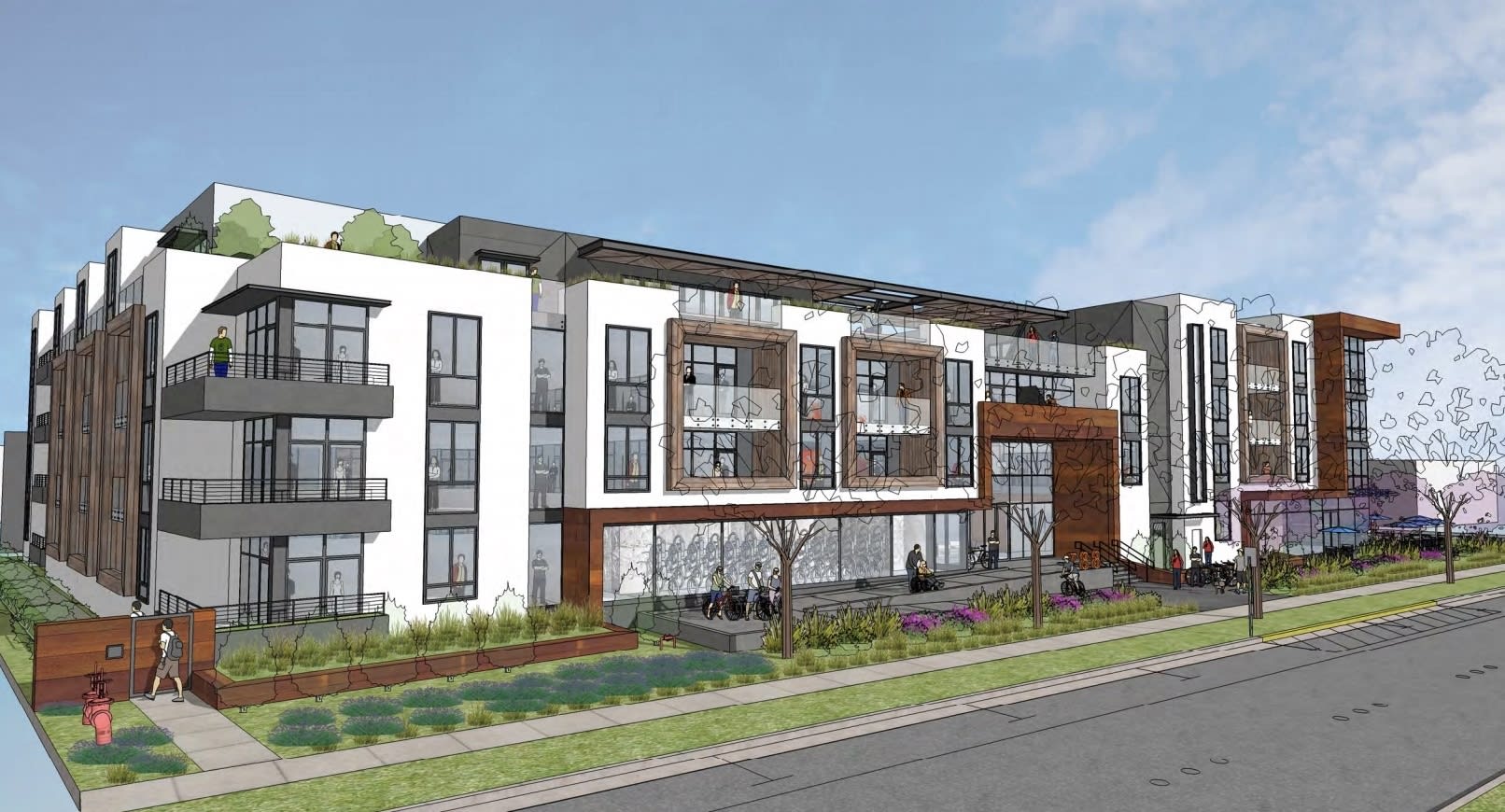 Type of project: Mixed-use/residential
Address: 788 San Antonio Road, Palo Alto
Project phase: Secured unanimous City Council approval in November 2020
Project description: Located near Leghorn Street, the project is a four-story building with 102 apartments and 1,800 square feet of retail. The project's residential component consists of 32 studio apartments, 66 one-bedroom apartments, and four two-bedroom apartments. Sixteen apartments are restricted to below-market-rate households. While the developer plans to offer these units as apartments, the city's approval allows for them to be converted to condominiums at a later time.
Project significance: This was the largest residential project approved by Palo Alto City Council in 2020 and prompted the council to extend some of the zoning benefits of this project to 16 other properties on the two-block stretch of San Antonio, between Middlefield and Charleston roads, with the goal of attracting additional developments to the area. A byproduct of the city's recently created "housing impact program," the project at a former commercial site signifies the council's desire to look beyond its main downtown areas for housing opportunities.
Developer: 788 SAPA Land LLC
231 Grant Ave.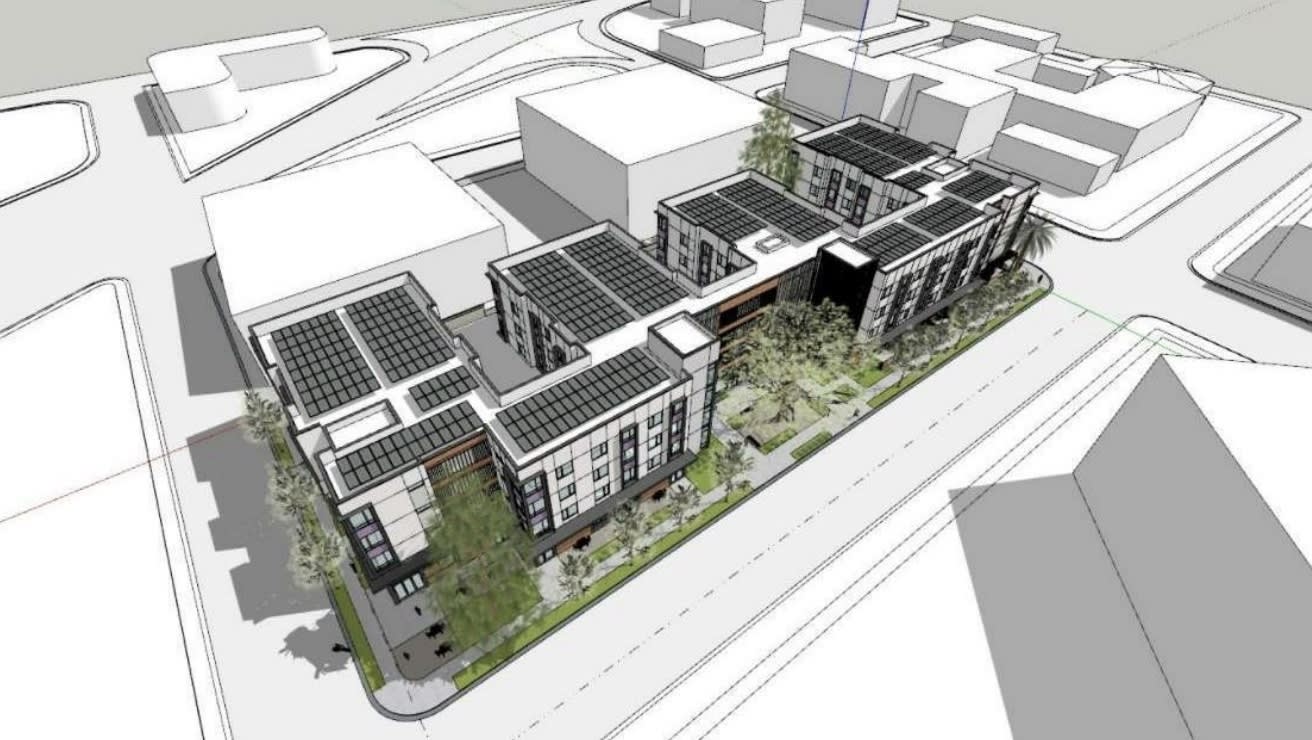 Type of project: Teacher housing
Address: 231 Grant Ave., Palo Alto
Project phase: Palo Alto held its first public hearing on the preliminary project on Feb. 8. Santa Clara County, which is overseeing the project, plans to go through the design and environmental review processes this year, with the goal of launching construction in August 2022 and completing the project in February 2024.
Project description: Conceptual plans for this project feature a four-story complex with 110 apartments — 25 two-bedroom apartments, 61 one-bedroom apartments, and 24 studios — for teachers and school district employees.
Project significance: This project is being developed exclusively for local teachers and school district employees on county-owned land near the California Avenue Business District using "innovative" funding partnerships with the county and local school districts and cities. Santa Clara County and Palo Alto are contributing $6 million and $3 million toward the project, respectively, while Facebook has offered a $25 million grant. Five school districts have tentatively agreed to pitch in $600,000 each for an equal stake in the units built.
Developer: Nonprofit groups Mercy Housing and Abode Communities
555 W. Middlefield Road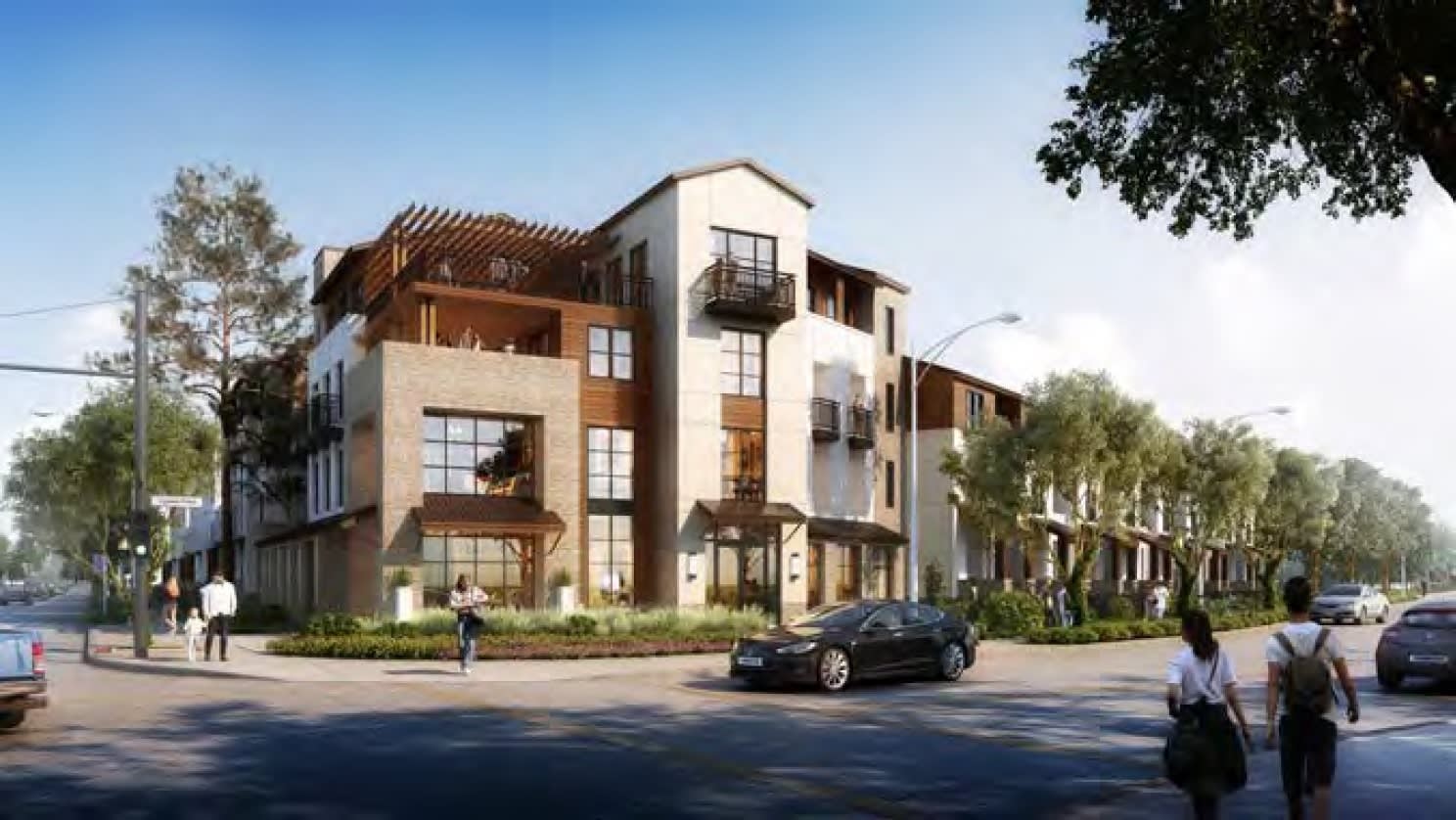 Type of project: Housing infill
Address: 555 W. Middlefield Road, Mountain View
Project phase: The project is expected to come before the Mountain View City Council for approval this summer, with construction set to begin in 2023. Construction will be phased over five years to avoid displacing current tenants.
Project description: This project will feature 329 apartments in two, four-story buildings planted in a complex that's been around since the 1960s.
Project significance: This infill project would significantly boost the size of a large apartment complex along Middlefield Road, bumping up the number of units from 402 to 731 — all without demolishing a single existing home.
2951 El Camino Real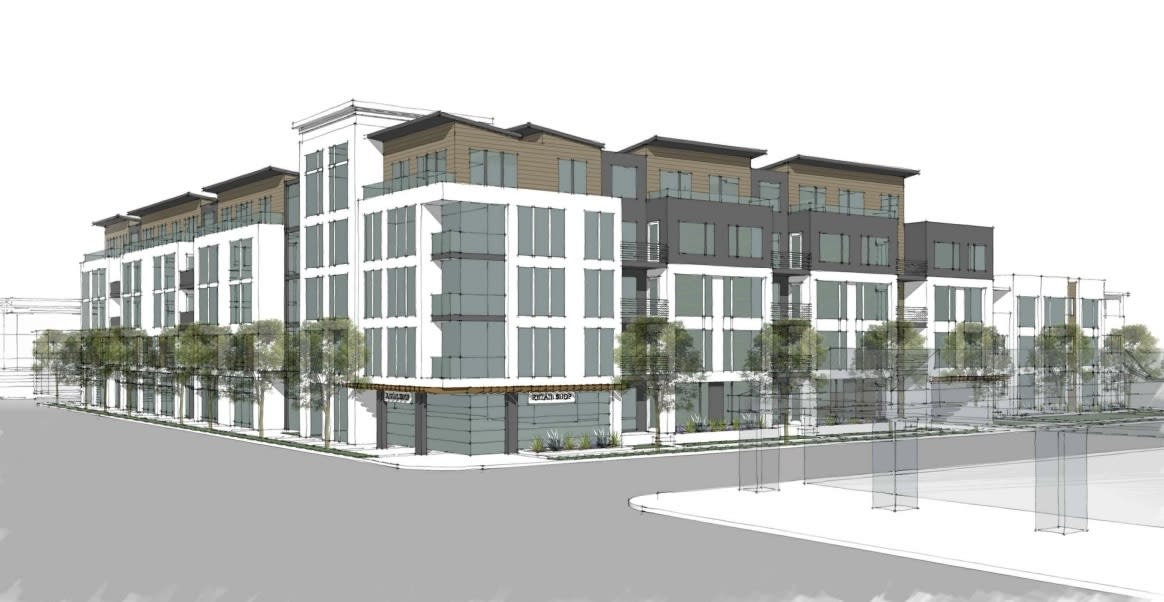 Type of project: Mixed-use
Address: 2951 El Camino Real, Palo Alto
Project phase: The city has signaled its support for the project during a January "pre-screening" hearing and is awaiting a formal application.
Project description: The project at El Camino Real and Olive Avenue would include 113 apartments, as well as 1,000 square feet of retail and 5,000 square feet of office space. The housing component consists of 24 studios, 65 one-bedroom units, and 24 two-bedroom units, with a total of 23 apartments offered at a below-market rate.
Project significance: If approved, this proposal in the Ventura neighborhood would be the first Palo Alto project to get the green light under the city's new "planned housing zone" process, which allows residential developers and the city to negotiate exemptions from zoning standards. As such, it represents the city's newfound willingness to give developers leeway on height limits, density restrictions and parking requirements, provided their projects include significant residential components.
Developer: Acclaim Companies