Menlo Park is within the San Francisco Bay Area, right between Palo Alto and Atherton. The city has a small-town vibe, a wonderful downtown area, and is home to pioneers, investors, entrepreneurs, and tech giants. Menlo Park is famously known for housing the Meta headquarters, but if you read ahead you'll find out their food scene, both elegant and casual, is worth visiting — and bound to be remembered.
The restaurants that make Menlo Park shine
Menlo Tavern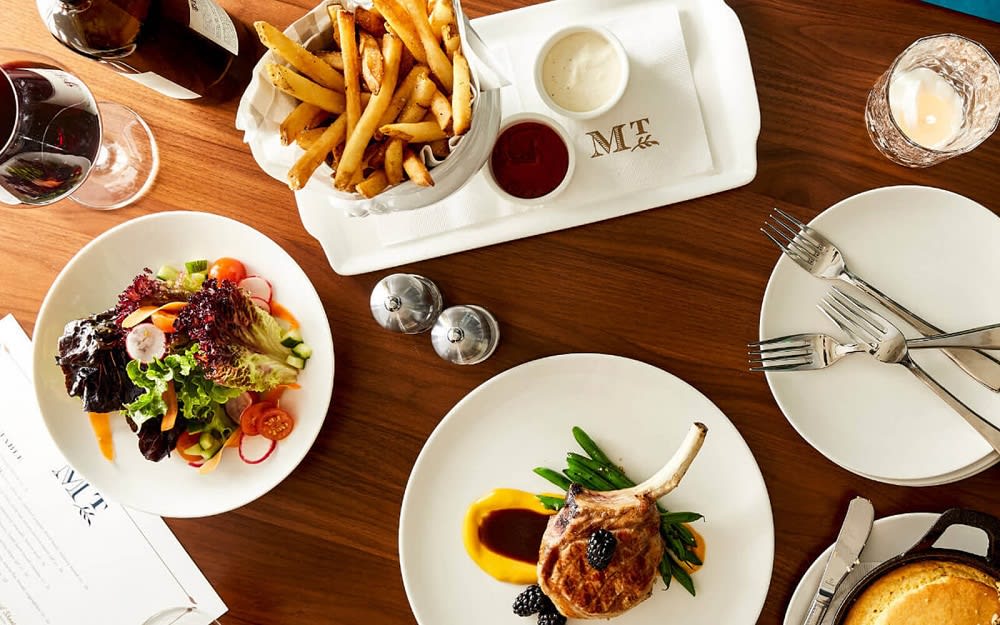 Photo courtesy of Menlo Tavern
Located in the Stanford Park Hotel,
Menlo Tavern
serves elevated takes on American classics with California style. Opened daily for breakfast, dinner, and weekend brunch, their food menu offers seasonal dishes filled with cozy and refined California flavors. Whether you're enjoying their eggs benedict (a Tavern favorite) with some coffee, a burger, or a seafood dish while sipping local wine, any meal at Menlo Tavern is sure to be a delight. If you're more interested in the drinks, take a seat at their stylish bar for light fare, handcrafted cocktails, craft beers, and an extensive list of wine and spirits. Menlo Tavern also offers weekly
live music on the patio
featuring a variety of local artists. What better way to enjoy dinner on their charming patio?
Flea Street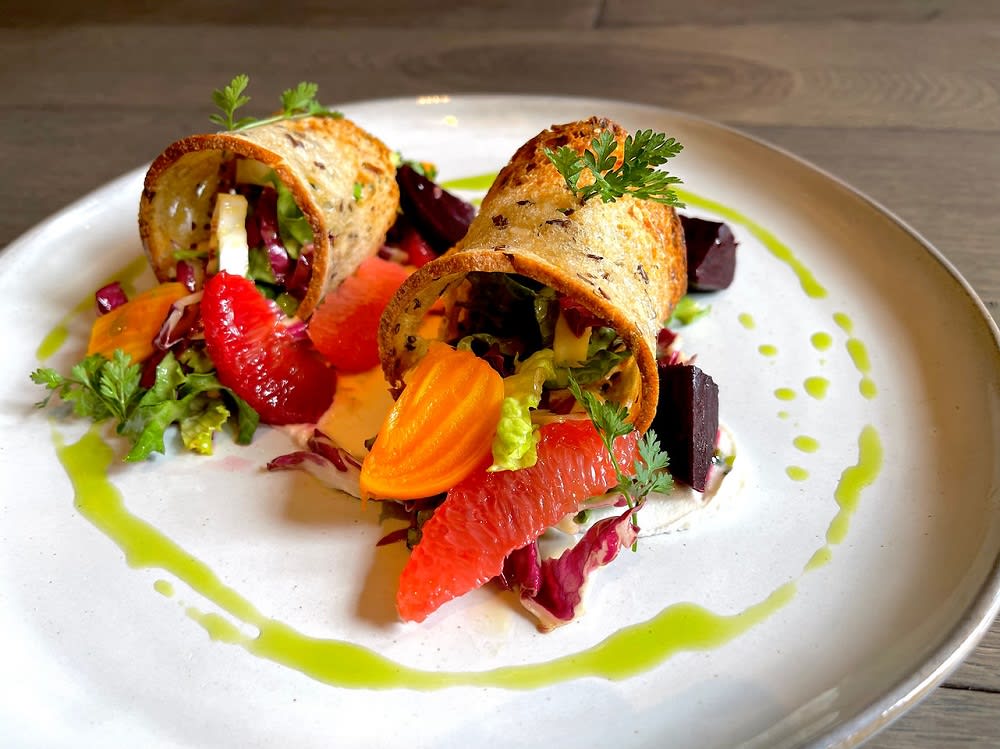 Photo courtesy of Flea Street
The upscale
Flea Street
brings the farm to your table, serving Californian-New American fare made with sustainable ingredients — this means they are local, fresh, in-season, and organic. Their creative, colorful dishes look like works of art and range from salads, seafood, pasta, meat, poultry, and more. Their dining room and patio both have a contemporary and sophisticated ambiance frequented by locals. In some relevant news, the restaurant opened 42 years ago with prix-fixe and announced they're returning to it. Starting in June 2022, they will only serve a three-course prix-fixe menu you won't want to miss.
Madera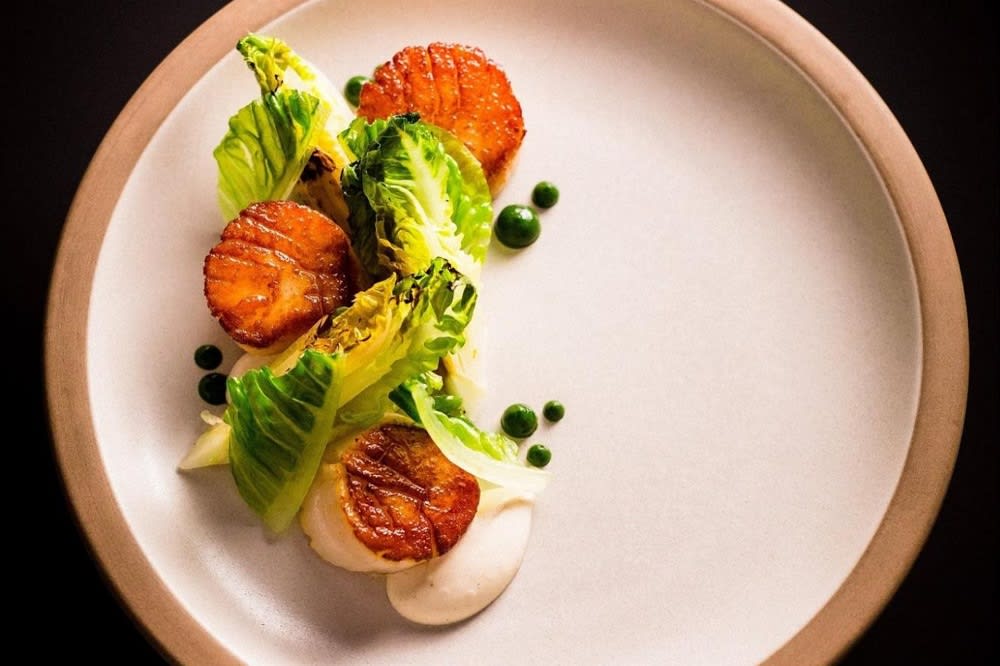 Photo courtesy of Madera
For fine dining, you can't miss the Michelin-starred
Madera
. Located inside the
Rosewood Sand Hill
, one of the finest hotels near Stanford University, Madera celebrates the culinary traditions of the Bay Area and Northern California. Their different menus are all refined and feature bold-flavored dishes made with sustainably sourced seafood, naturally raised meats, and local harvest. In addition to an incredible drinks menu inspired by San Francisco's iconic cocktail culture, the Madera Bar has live music every Thursday. As one of the best Silicon Valley restaurants, it's no wonder you'll be returning to Madera again to try their breakfast, lunch, dinner, and weekend brunch.
The Refuge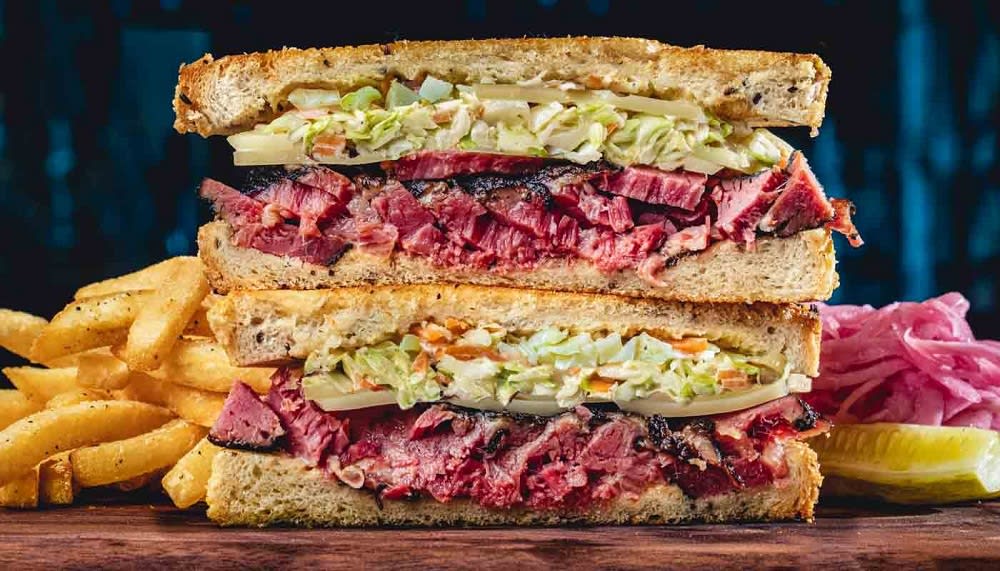 Photo courtesy of The Refuge
For some of the best sandwiches and burgers in the area, visit
The Refuge
. This casual-but-delicious spot specializes in pastrami and Belgian beer. The way they prepare their pastrami is hands-on, based on the old traditions of the great New York delis but goes above and beyond. Rest assured, the Refuge serves no ordinary sandwich. Besides claiming the title of "The Best Pastrami," this restaurant also offers mouthwatering cheesesteaks, salads, and eclectic appetizers. As for their beer, they offer a variety of domestic and imported beers of varying styles — beer enthusiasts will be coming back again and again.
Camper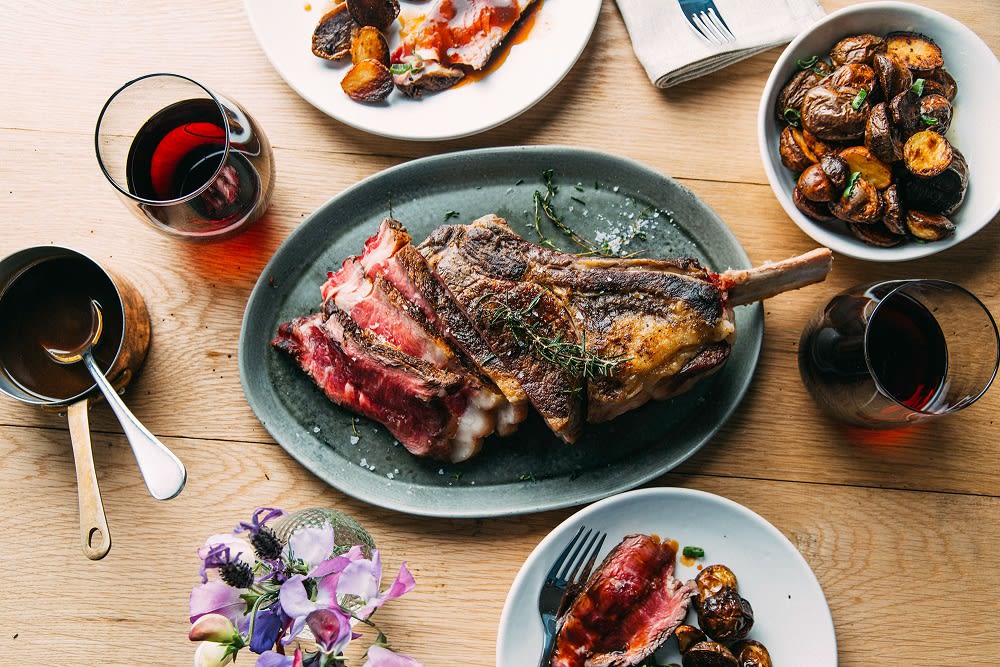 Camper
is a Californian restaurant with a rustic vibe and is all about making an emphasis on local, organic, sustainable, and handmade products. Due to this, their in-house dining menu is ever-changing according to what's in season. But you'll always find a delicious selection of fresh, homemade pasta, seafood and meat dishes, and tasty starters and snacks. Their wine cellar, with a vast wine selection, is sure to make your meal even tastier. Don't sleep on their Saturday brunch — their breakfast pastries and bread are to swoon over!
Kyosho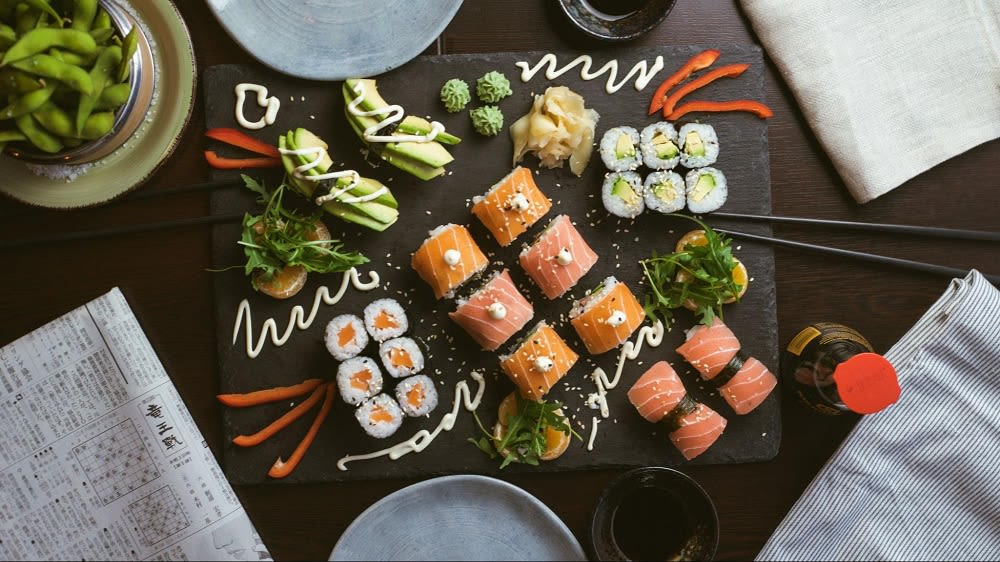 This intimate, contemporary Japanese restaurant is a haven for sushi aficionados. Think elevated Japanese dishes in a modern, rustic-chic ambiance. Besides heavenly sushi, sashimi, and nigiri, you'll love their udon, teriyaki, donburi, and tempura. In terms of their premium nigiri, customers rave about the omakase as well as the Wagyu beef. Don't forget to order some sake to accompany your delicious meal!
Oak + Violet / California Khave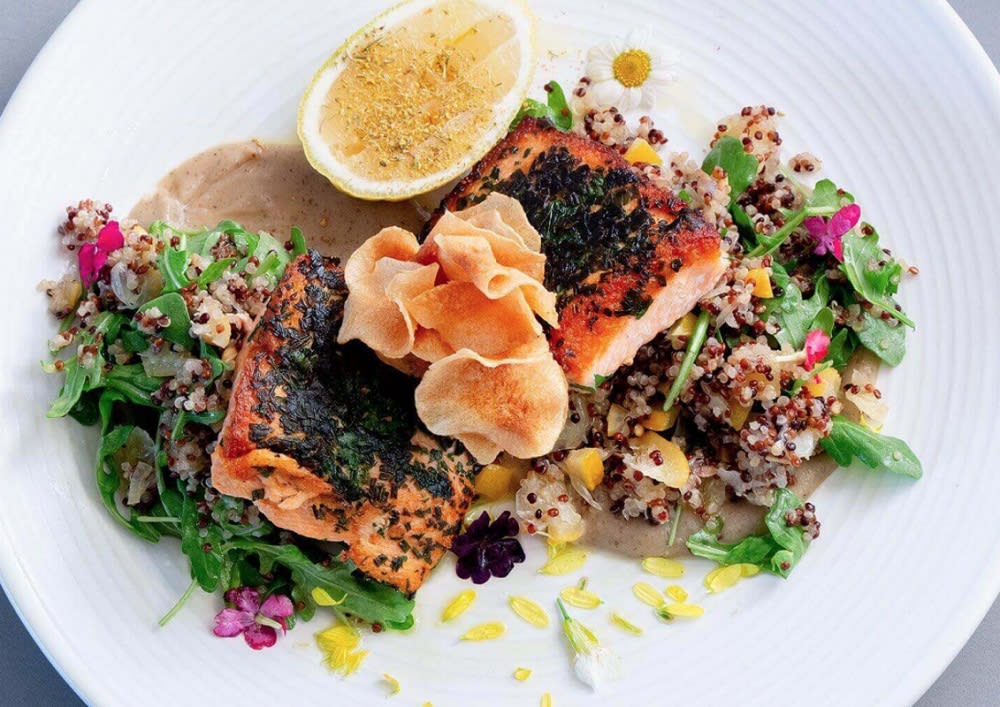 Photo courtesy of Oak + Violet
A luxurious hotel calls for luxurious, exquisite dining. Located at the
Park James Hotel
is
Oak + Violet
, a highly-acclaimed dinner restaurant serving New American cuisine. Their menu is focused on Californian fare and offers seasonal dishes made with locally-sourced ingredients whether you dine inside their beautiful restaurant or on their big, attractive patio, this fine-dining spot never disappoints.
And it doesn't stop there. Oak + Violet now shares a home with the unique
California Khave
, a Bay Area favorite serving creative (and delicious) coffee and tea beverages. California Khave started as a mobile coffee shop and quickly became a cult favorite through their specialties such as the matcha rose latte, dark chocolate orange mocha, and wildflower honey latte. The coffee truck's first permanent location is special; you'll also find a food menu with a variety of smoothie bowls, baked goods, and other options perfect for breakfast or brunch. Stop by California Khave any time Monday through Saturday, 7:00 a.m. to 2:30 p.m., for the best start to your day. But be warned — it will surely become part of your morning routine.
Cafe Borrone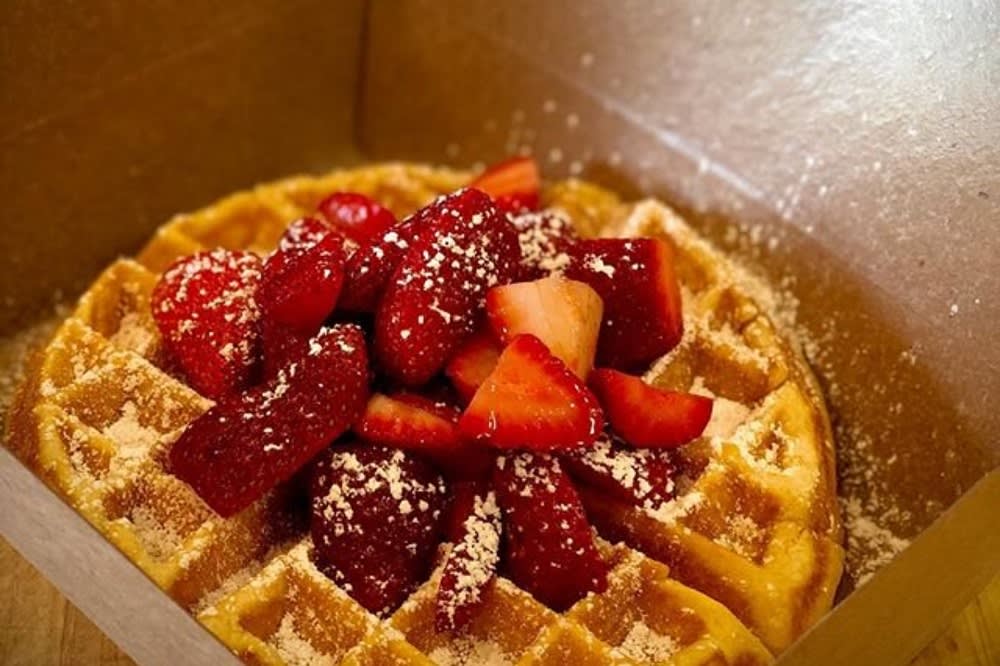 Photo courtesy of Cafe Borrone
Whether you stop for breakfast, lunch, or an early dinner, this family-friendly, European-style cafe is perfect at any time of day. The breakfast menu at
Cafe Borrone
has all the favorites to choose from (eggs, waffles, pancakes, bagels — you name it), and their traditional menu includes salads, A wide variety of sandwiches (cold
and
hot!), their house focaccia, and more. Cafe Borrone prides itself on supporting local farms, selecting sustainable fish, and searching for the best organic meats for all their meals. They also have a coffee and tea menu, plus beer and wine. At Cafe Borrone, you'll also find some of the best live music in Menlo Park. You'll love the jazz, gypsy jazz, bluegrass, string quartets, and local artists that grace the cafe with their music.
Bistro Vida
Photo courtesy of Bistro Vida
There's no way to miss this charming red locale while strolling Downtown Menlo Park. Inspired by the fabulous Parisian bistro culture and traditions of French cooking,
Bistro Vida
transports you to an enchanting little cafe in Paris. Their menu revolves around local, seasonal ingredients and boasts French and Mediterranean flavors. You'll be having trouble deciding what to order in this excellent spot, but their mussels and oysters are a must. Besides serving a selection of simple, traditional French bistro classics, Bistro Vida also offers a full bar featuring hand-crafted signature cocktails and a carefully-curated wine selection.
Stacks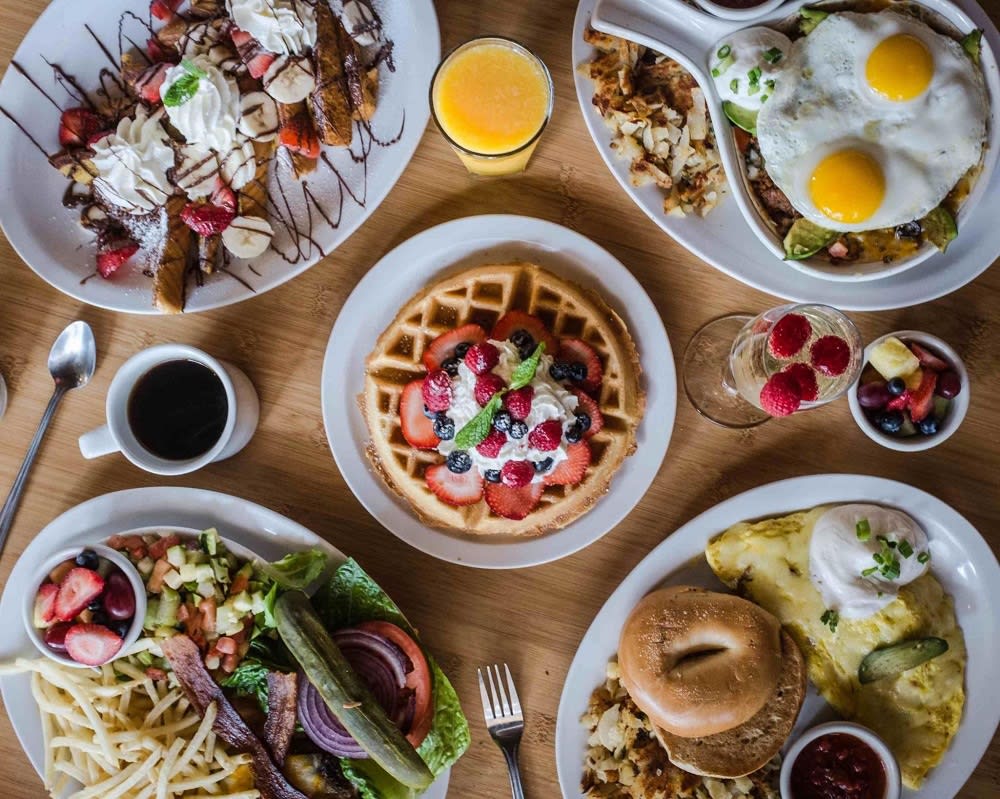 Photo courtesy of Stacks
Lovers of breakfast food will leave
Stacks
more than happy. Think hot coffee, pancakes, Belgian waffles, fresh eggs, and any other food that makes breakfast great. With menu items such as lemon ricotta pancakes topped with fresh raspberries and their Greek omelet, you know they get creative with their breakfast. Stacks is also a fantastic brunch or lunch spot, with a variety of salads, sandwiches, burgers, and sweet or savory crepes. Plus: it's family-friendly.
Left Bank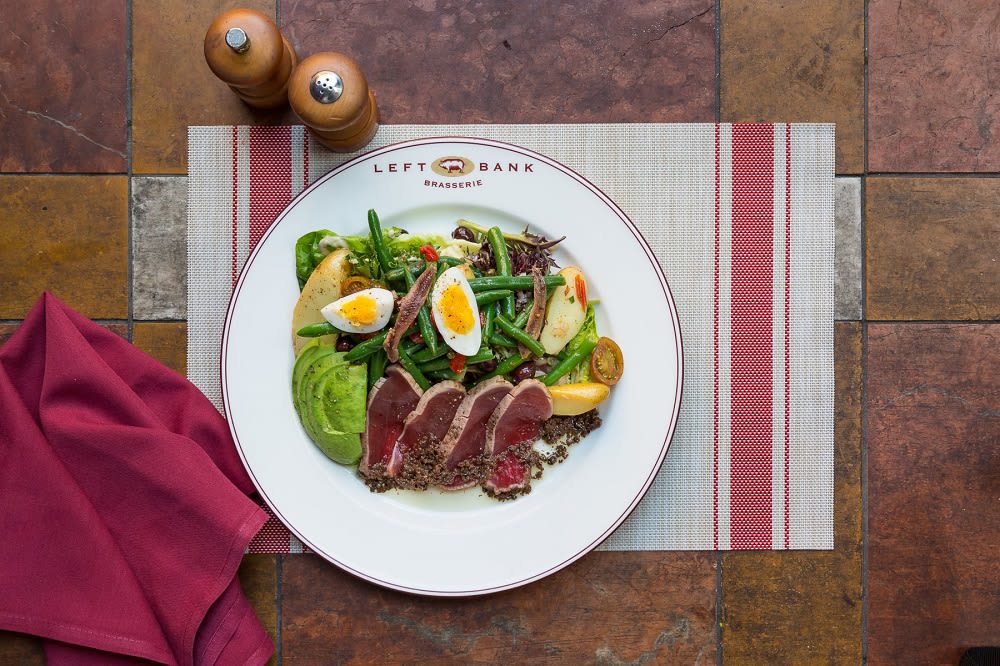 Courtesy of Left Bank
At this brasserie, you'll find amazing Southern French cuisine.
Left Bank
is a celebration of fun French culture and pays homage to famous brasseries such as Les Deux Magots, Café de Flore, and Brasserie Lipp. Their menu includes French staples like oysters, mussels, charcuterie, escargots, niçoise salad, steak frites, and more. To keep their restaurant French and fun, Left Bank also hosts a variety of
events
and celebrates holidays such as Bastille Day.
Mitsunobu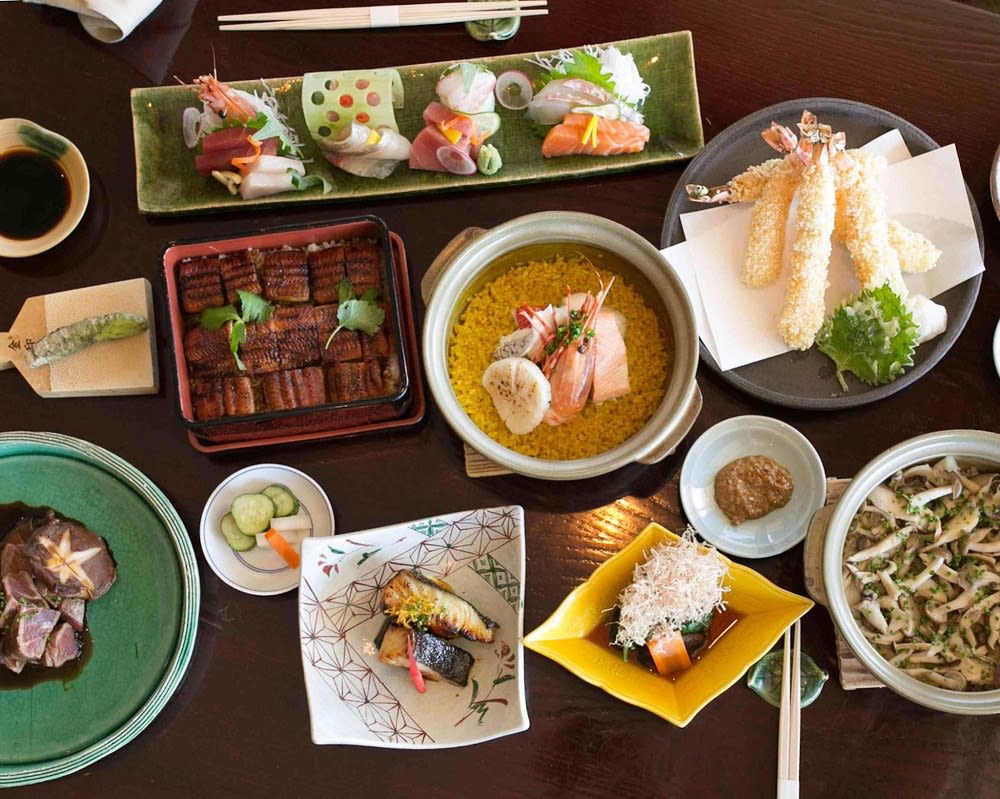 Photo courtesy of Mitsunobu

Looking for authentic comfort Japanese food in Menlo Park? Mitsunobu is just the place. Enjoy fresh nigiri, sashimi, sushi, and other tasty Japanese dishes in a warm and relaxed atmosphere. If you're looking for a fantastic meal, no thinking required, Mitsunobu also offers a traditional 7-course kaiseki tasting menu for dinner that includes a seasonal appetizer, the sashimi of the day, soup, other Japanese delights, and of course, dessert.
Interested in Menlo Park real estate?
If you're looking to buy or sell a home in Menlo Park or elsewhere in Silicon Valley,
contact
Charles Jacob today.
Charles
is Silicon Valley's leading luxury real estate agent. With his knowledge, integrity, and determination, Charles provides world-class service and is the top choice to make your real estate dreams come true.